Do you have vacancies you are looking to fill?
Advertise them here!
Forward details to – Julie Bent julieb@reaseheath.ac.uk
Request must include:
Job description in Word format
Company logo in JPEG format
Contact details for applications
No word tables please.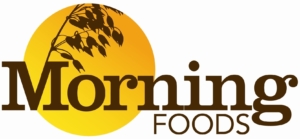 Job title: Packing Technologist
Location: Crewe
Salary: £20,000 per year
Closing date: 3rd April 2020
How to apply: contact Michelle Barrett – michelle.barrett@morningfoods.com
Key Accountabilities
Management of the artwork process from sending cutter guides to the signing off of artwork and repro
Management of incoming packaging checks and certificates
Collate and also detail packaging faults – liaising with suppliers
Assist in maintaining the rejection root cause analysis tracker
Responsible for ad-hoc related duties that may arise during the work day
Cover packaging call-offs as deputy to the packaging buyer
Ensure all packaging specifications are maintained as accurate and complete
Participating in product development/launch meetings
Visiting of packaging suppliers as required
Carrying out internal audits against the BRC Food Standard including company polices/procedures
Job Dimensions
Decision boundaries: Responsible to the Packaging Buyer/Specifications Manager for all day-to-day aspects of packaging at the Crewe site.
Relationships:
Internal:

Site Directors
Technical Team
Sales/Marketing
NPD

External:
People responsibilities:
No direct reports
Numerous key internal relationships
Individual Profile
Importance rating A – essential/legal requirement, B – highly desirable, C – desirable
Qualifications
Degree within a food related discipline – A
Full UK Driving License – C
Knowledge and skills
Excellent administration and IT skills – B
Understanding of specified technical attributes of food packaging and legislation – C
Core Attributes
Good organisational, interpersonal and communication skills – A
Flexible "can do" attitude – A
Takes responsibility, enthusiastic and proactive – A
Analytical, accurate and tenacious – A
Good time management and self-motivation to with the ability to work to deadlines and under pressure, whilst maintaining high levels of accuracy – B
Over time we would like the successful candidate to become an expert in packaging, to which the company will provide the necessary and relevant training.